Home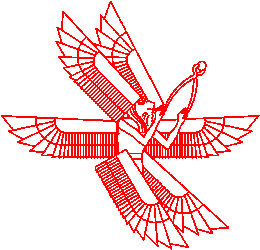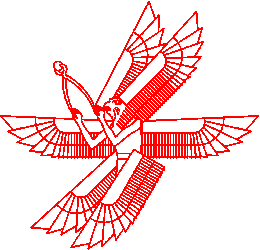 A Burning Coal
Favorite Links
---
www.newwineonline.com. My church. With Pastor Bo Fisher. We are currently focusing on bringing in the power of the Holy Spirit. The former pastor Chris Simpson was one of the leading teachers in the field of deliverance ministry. There is a great deal of useful information here.

FerventInSpirit.com. The site of friend and former church member Clint Schramek. He now attends another church nearby.
Jean Allen Studios. The site of artist couple and former church members Jeff & Beth Bishop.
UnstoppableWells.com. I have another site originally set up to encourage my youth class in creating culture.

Bible Gateway. Your first and most important spiritual tool is the Bible. This website has several versions, many in audio format.
e-Sword. This software program is free to download and definitely the best Bible study tool I have used. Download Bibles in several versions (some have a charge or are not yet available), including several languages. Download commentaries, dictionaries (Strongs...), as well as many popular devotional writings.
The Biblical Studies Foundation. Home of the NET Bible, this site has information on current biblical studies. The New English Translation (NET) Bible has scholarly footnotes revealing the difficulties of understanding the arguments on the interpretations of Biblical Hebrew and Greek. The site includes ongoing translation for scores of languages. There are also online theology courses.
Sermon Index.net A massive inventory of audio sermons, this site is a great place to find sermons from your favorite preachers or research new ones. They have readings of older sermons such as Jonathan Edwards or Charles Finney. Particularly good for older materials, classic texts and sermons, photos of preachers from past revivals, and so on.I believe that listening to preachers from other eras returns stability to the message by bridging cultural whims.
Sermon Audio.com. Similar to Sermon Index.net, this site also has readings of Spurgeon and others. The two sites are organized differently so they compliment well. Seems to have moved to more emphasis on current preaching. You may find what you need faster on one than the other. Check them both out.
DesiringGod.org. The website of the ministry of John Piper, reformed theologian and powerful preacher. There is a lot of free or low cost material here. He holds regular congenferences that yeild excellent discussions of current issues facing the church.
The Gospel Coalition. Another wonderful resource dedicated to renewed respect for the Gospel. They have great conferences, including many of the same great teachers found at the Resurgence site, or at Desiring God. The Resurgence website often includes resources from the other two sites.
I have removed the link to Mars Hill Church. It appears that Pastor Mark Driscoll had been sliding off message badly, so I am told. He finally resigned as pastor. I haven't been following them in a while and really have no interest in wading into the controversy. I have no reason to believe that Mars Hill is now off message, I am delinking them because I really don't know what is happening there and probably should have been paying more attention.
---