Jonah
His Heart in God's Hand
six part lesson series for middlers
Week 1: God has a chore for Jonah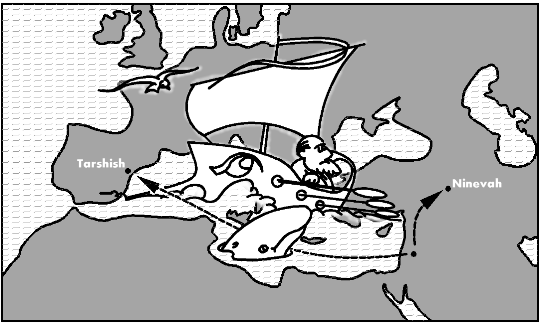 This series is intended to explore disobedience. It calls for the children to think directly about their own lives, to draw pictures and discuss how they respond to the authorities in their lives. There is a pdf file for download with questions coloring pictures and assignments for drawings and questions. You may copy this file freely. All the assignments are in the one file. The other weeks are:
Week 2: Jonah's punishment.
Week 3: Who suffers and who repents.
Week 4: Jonah gives in to God.
Week 5: Second chances.
Week 5: God's Mercy.
Week 6: God's Joke on Jonah.

*All Bible quotes are from the King James Version unless otherwise indicated.
---
Wm.W.Wells – , 2007
Copyright © 2007 Wm.W.Wells. May be freely copied without alteration.